Rich Features, Built-in Premium Plugins
The premium plugins/features below are integrated into all turnkey websites without extra cost.
With SEOPress Pro or Squirrly SEO Business
SEO Optimize
If you purchase our Turnkey Websites. You have a free option to install and use our premium SEO plugins including the SEOPress Pro version or Squirrly SEO Business version.
If you already have a website, you can also choose our premium plugin installation service to install these plugins on your site for lifetime use and upgrade/one-time payment.
Some popular features of SEOPress Pro
And many other features can be found on their sale page here. We have to renew the license every year with SEOPress but you got lifetime use and auto upgrade with us.
Squirrly SEO Business version has the basic SEO features like most other SEO plugins plus some unique features below:
The Squirrly SEO Business version cost $71.99 per month as you can see on the home/sale page but you get a legit installed Developer license version at Turnkey Website without an extra cost.
95+ GTMetrix Score Guarantee
SPEED Optimize
In the process of building websites. We only use plugins that have been tested to avoid conflicts and slow down page loading. In addition, we have experience working with different types of web servers like Apache, Nginx, LiteSpeed as well as famous cache plugins like WP-Rocket, LiteSpeed Cache, and Swift Performance, etc.
Other types of optimization such as CDN, Redis cache, and Cloudflare can be installed and configured to customers' needs at a very low cost.
WP-Rocket premium will be used as the default in our Turnkey Websites without an extra cost to the client.
Using Short Pixel or WebP Express
IMAGE Optimize
ShortPixel is an image optimizer that uses advanced compression technology to reduce image size without any before/after difference in quality, thus making your pages load faster.
We use the great plugin Short Pixel Optimizer or WebP Express to optimize/compress images as well as create .webp images to reduce the image size. Each client will have premium credits to use.
We can support to setup and config to make it works on the Nginx web server as well as Apache or LiteSpeed. We recommend Short Pixel Optimizer for better optimization and fast/friendly support.
SECURE Optimize
WordPress Secure
To secure and protect WordPress websites from Internet threats, you must understand the WordPress attack methods and then apply the appropriate protection methods and solutions. We have experience and take standardized steps to protect WordPress sites.
We're selling a WordPress security guidebook at http://www.wpsecurity.biz. However, Turnkey Websites customers will receive this guidebook completely free of charge. Below are somes main topic of the guidebook.
Auto Share Posts To Social Networks
We use Social Networks Auto Poster Pro version with lifetime license key multiple websites helps you auto share your posts/pages to multiple social networks/bookmark sites, and web 2.0 to improve the traffic, backlinks and social signature…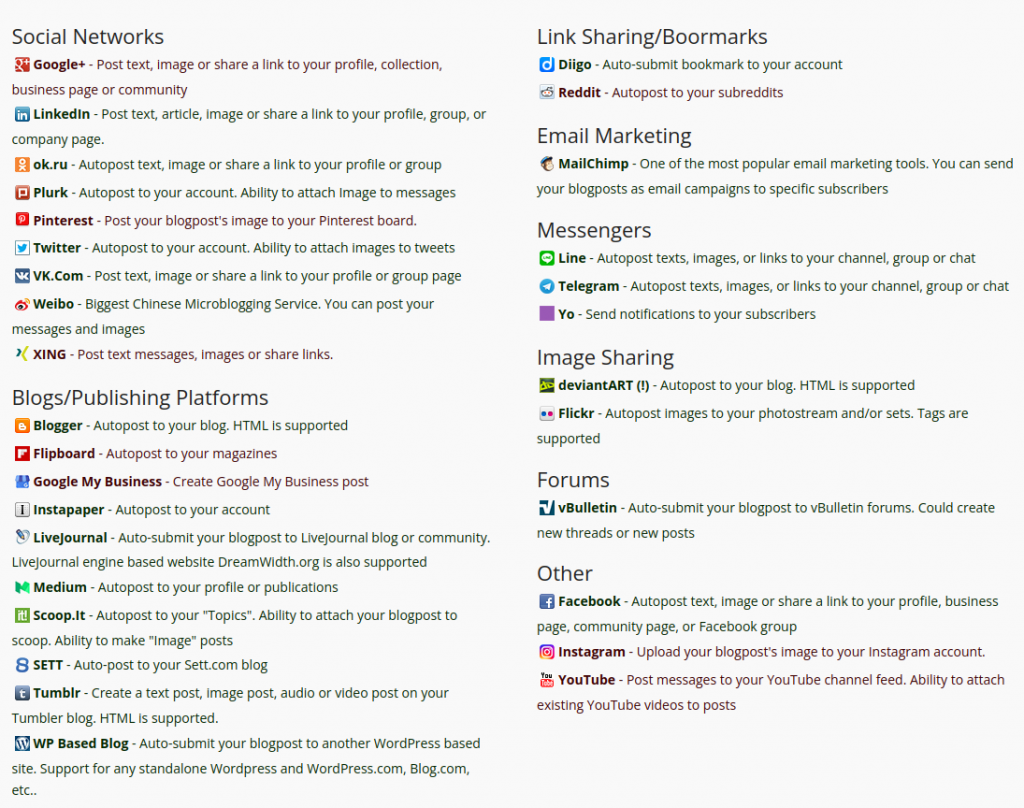 E-MAIL Optimize
E-mail Marketing
Email marketing is important for building relationships with prospects, leads, current customers, and even past customers because it gives you a chance to speak directly to them, in their inbox, at a time that is convenient for them.
Turnkey Websites is using MailPoet premium plugin to do e-mail marketing. You can send unlimited email monthly to up 20k subscribers completely free, it worth $170/month.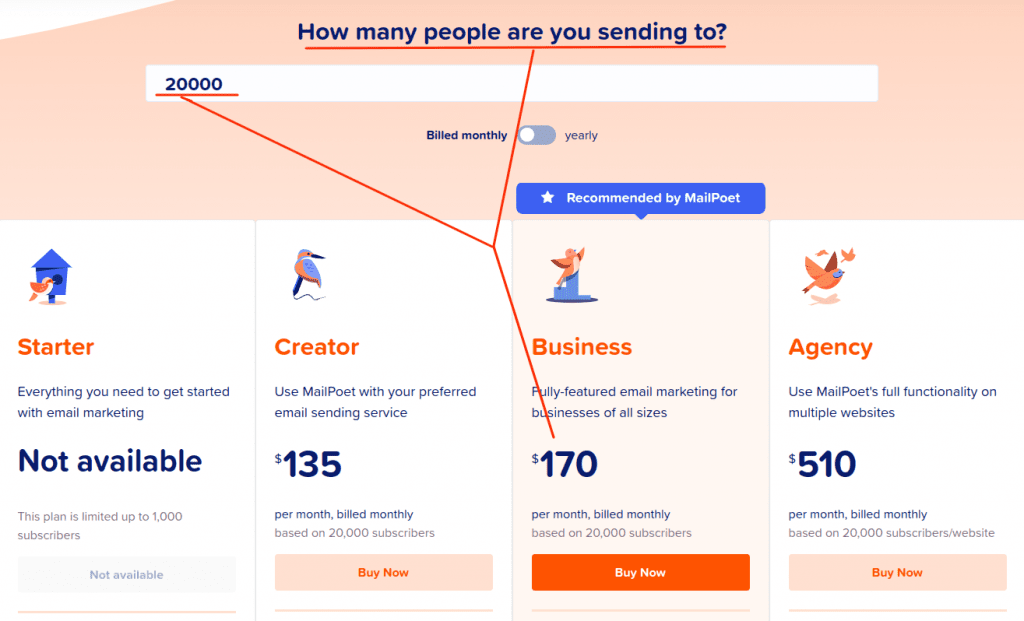 PUSH Notification
Send Notification To Mobile/Browser
Push notifications are small messages that can reach audiences anywhere and anytime. While pop-ups appear only when audiences are on the site they belong to, push messages are independent of sites.
We provide premium Push Notification from Gravitec.net for each website, each account can has up 30k subscribers with unlimited notification per month. 100% white label. The account worth $120/month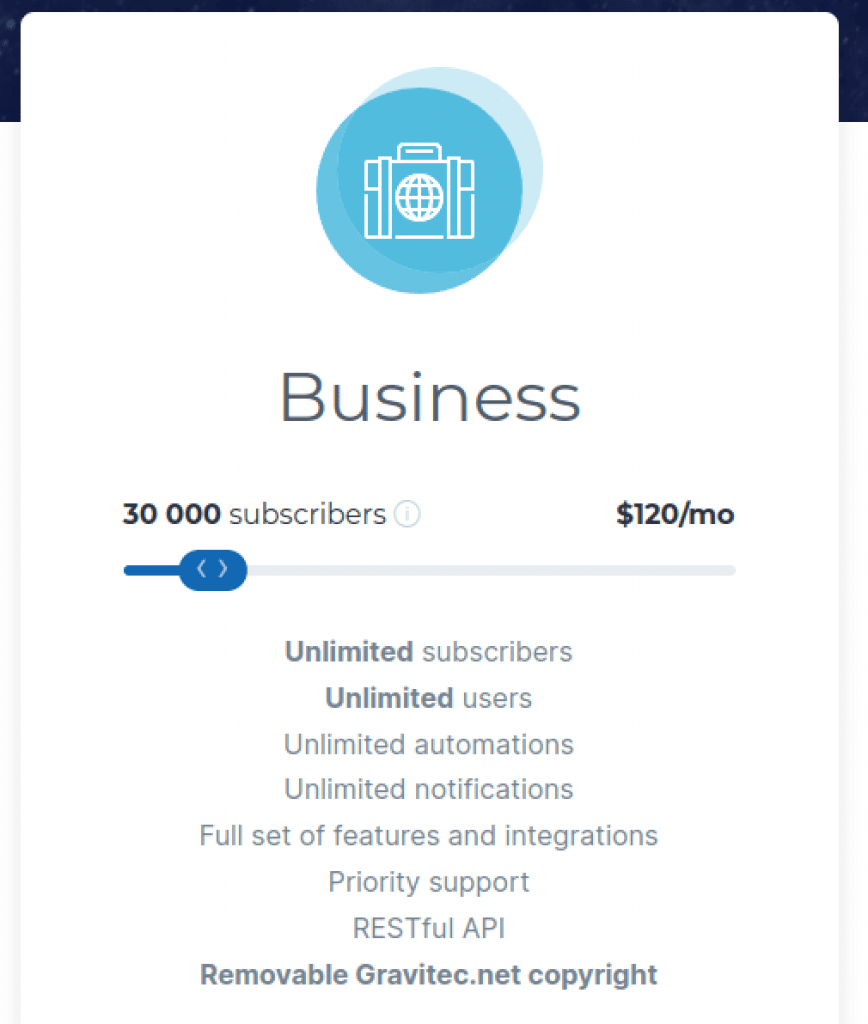 No Subscription, Lifetime license
We have many premium plugins and tools with lifetime license key and can install on your website upon request.